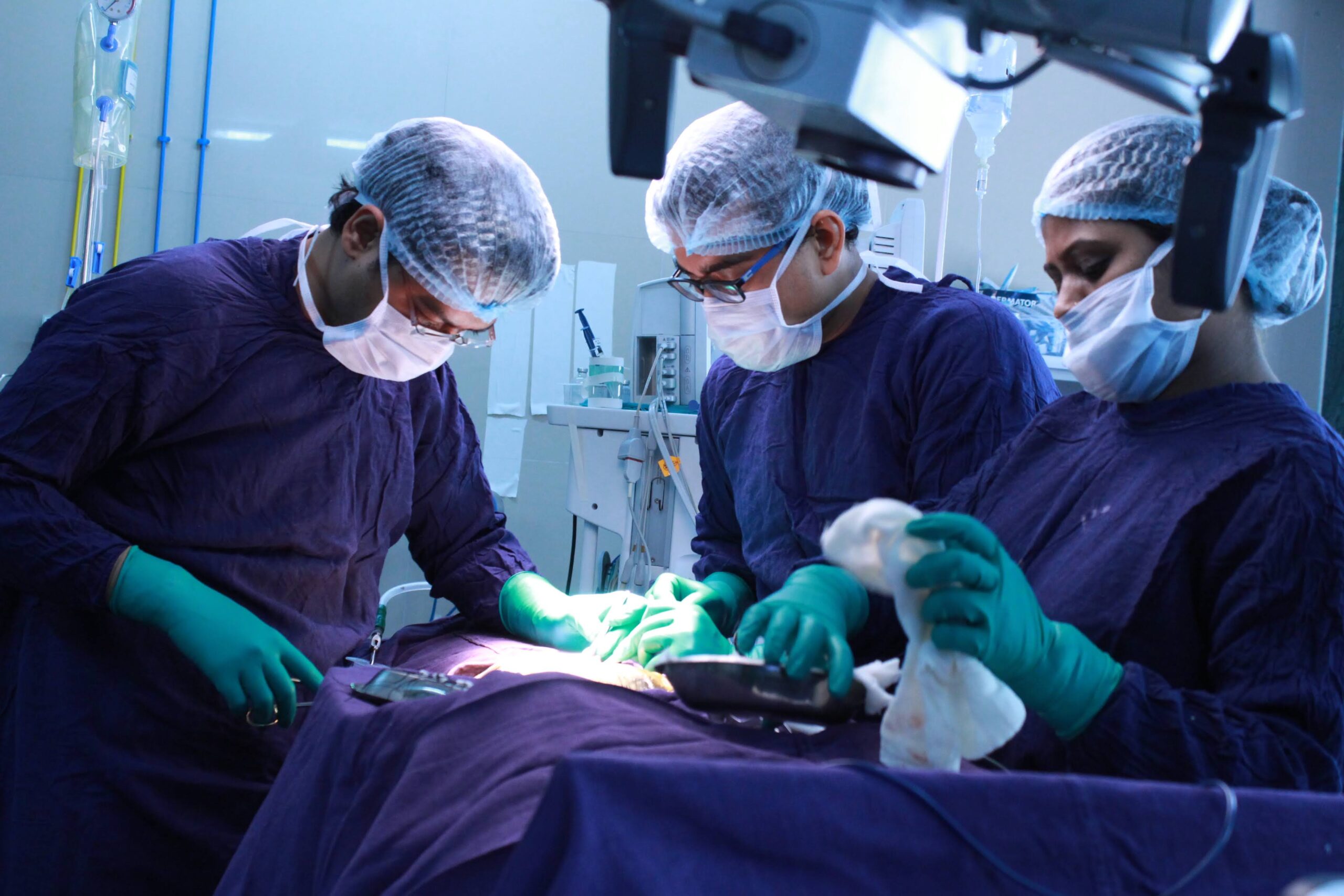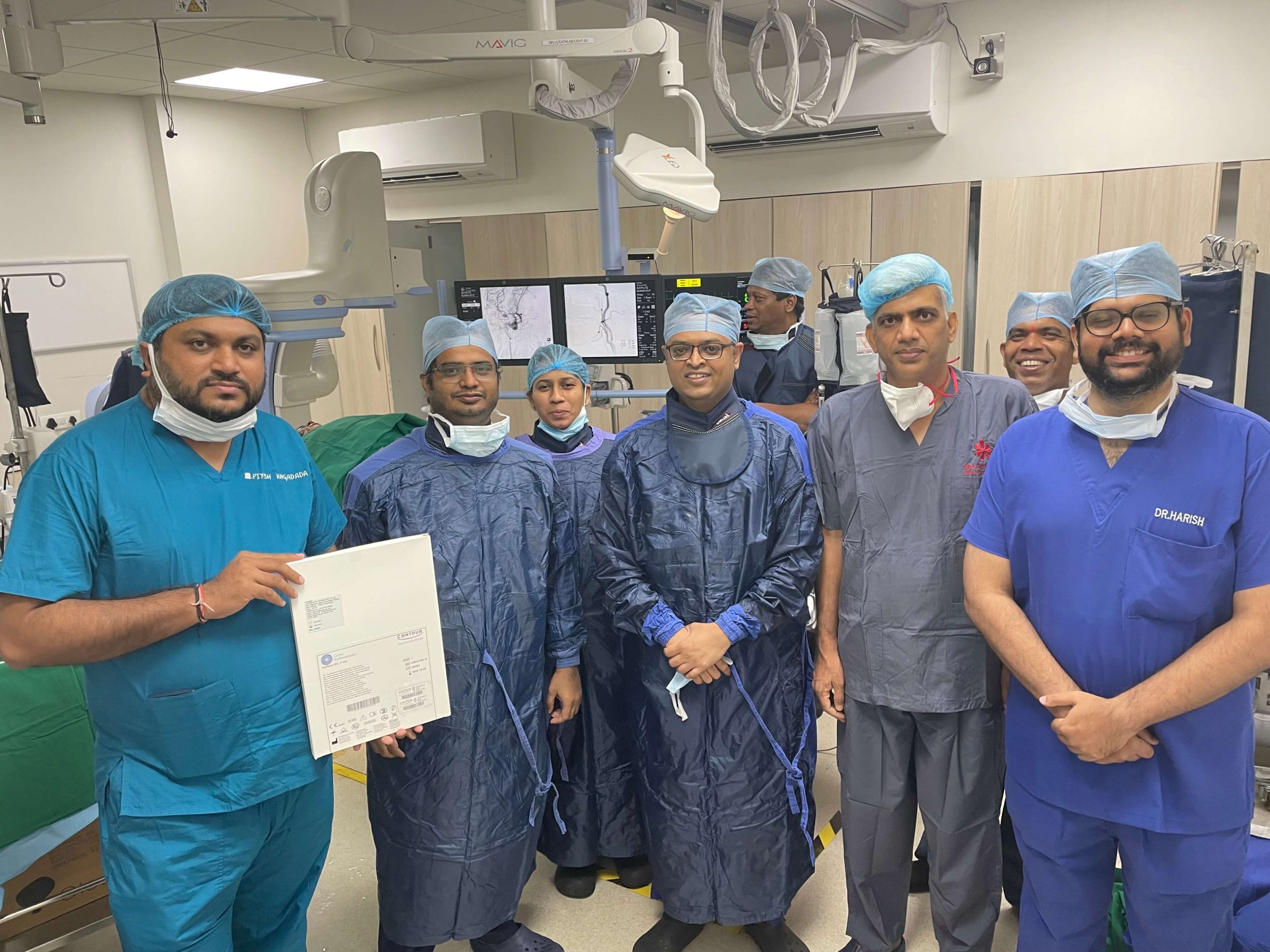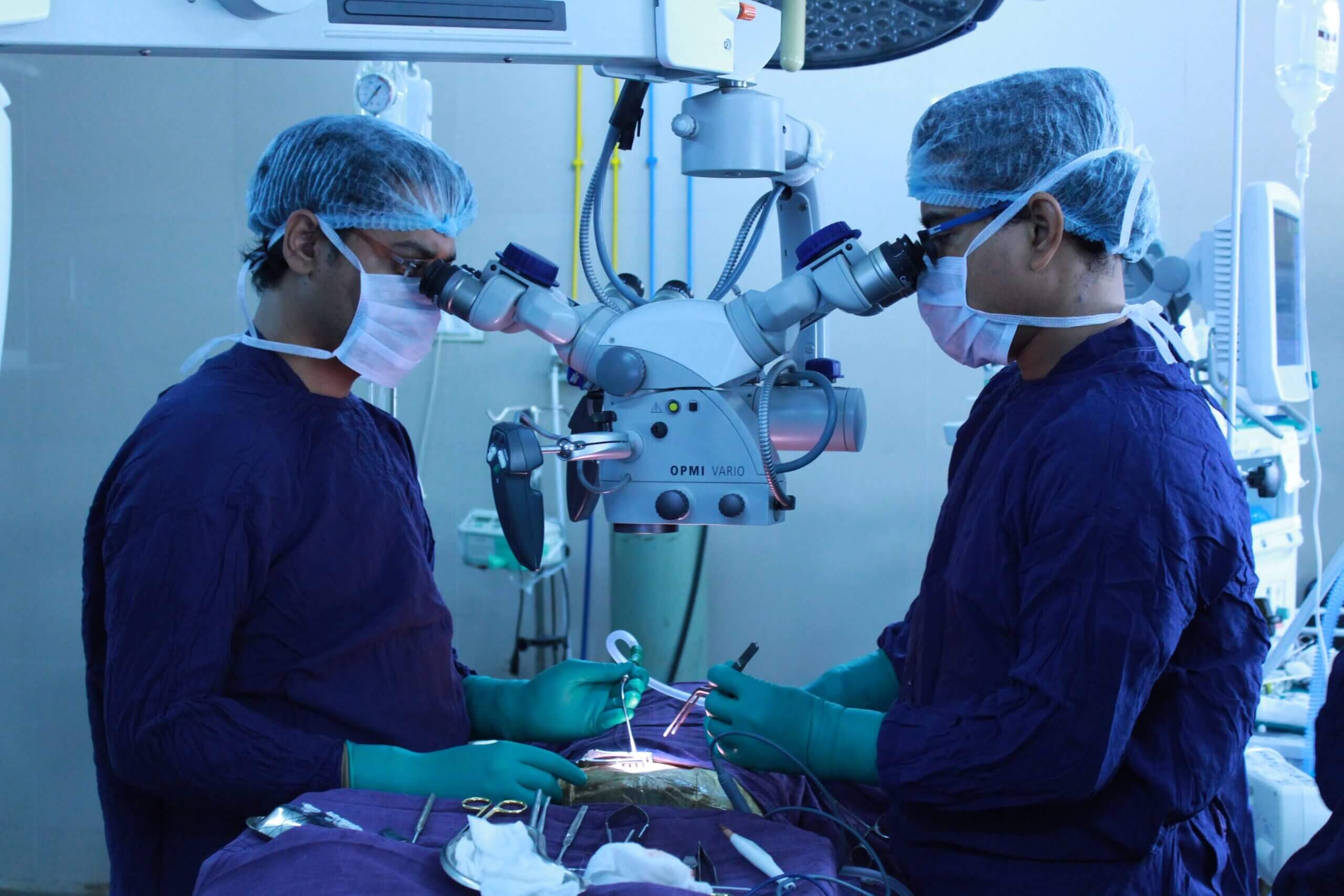 Brain & Spine
Specialist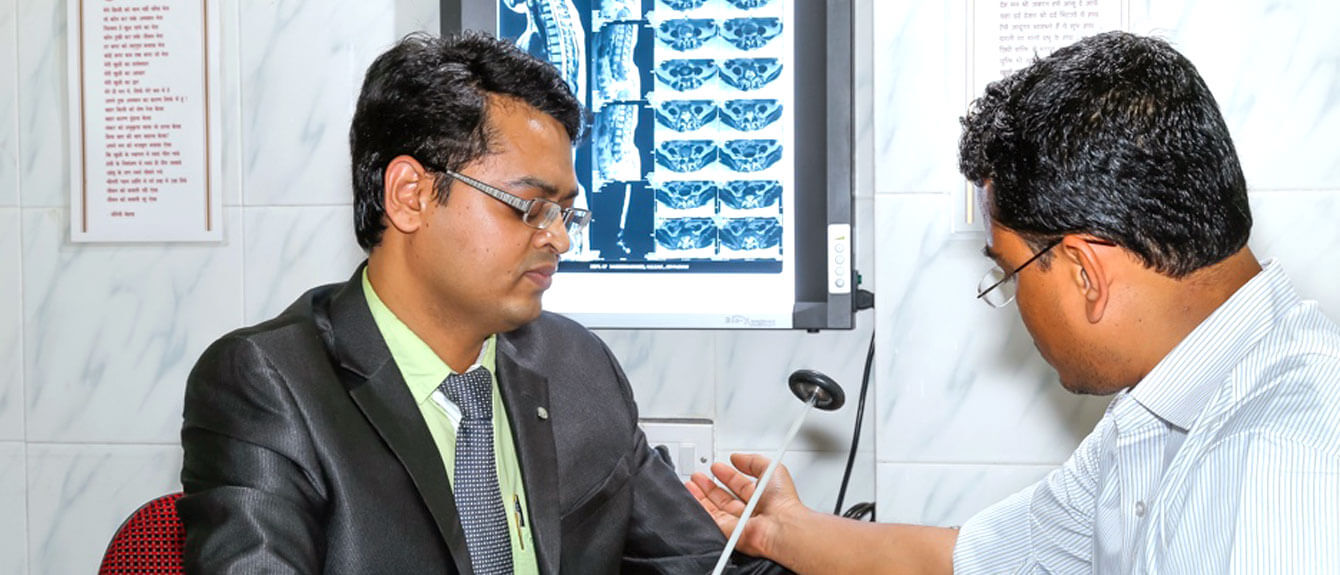 [contact-form-7 id="4006" title="Slider Appionment"]
Brain Treatments
Neurosurgery is the medical specialty treated by best neurosurgeon by focusing on the diagnosis of conditions that affect the brain and central nervous system, blood vessels supplying brain and surrounding structures and treatment of these problems by various brain operations. Get information regarding the various brain treatments from the best neurosurgeon in Mumbai, India
Spine Treatments
Spine surgery is the integral part of Neurosurgery, treated by best neurosurgeon by focusing on the diagnosis and treatment of conditions that affect the spinal cord, vertebral bones and blood vessels, as well as the nerve roots exiting the spinal canal by various surgical and non surgical spine treatments. Get information regarding the various spine treatments from the best spine surgeon in Mumbai, India
We have a team of the best neurosurgeon in Mumbai and also the best neurologist in Mumbai. Our team also consists of neurophysicians, neuro ophthalmologists, neuro otologists, neuro-physiologists, neuro-oncologists, neuro-intensivists supported by a team of best neuro rehabilitation specialists and neuro-physiotherapists, speech therapists and occupational therapists. At Brain&Spine Specialist, we are committed to provide the best and the most comprehensive neuro and spine care with the international standards that too at an affordable cost.
Our specialist, Dr. Nitin Nandkumar Jagdhane is a Senior Consultant Neurosurgeon and Spine surgeon with a specialization in endovascular neuro-intervention and minimal access spine surgery.
Starting Neurosurgery in 2009, the brain and spine doctor has added remarkable achievements to his profile through the years of practice.
Presently, Dr Nitin N. Jagdhane is serving as one of the best Neurosurgeon in Mumbai and the best spine surgeon doctor in Mumbai as well as the best neurointervention specialist (endovascular neurosurgeon / interventional neurologist) in Mumbai at various hospitals such as Nanavati Max Super Specialty Hospital, Vile Parle, Dr L. H. Hiranandani Hospital, Powai, Reliance Hospital, Mumbai, Sevenhills hospital, Andheri and others.
Book Your Appointment Now! 
Book Online Consultation Now!
Senior Consultant Neurosurgeon
Minimal Access and Endoscopic Spine Surgeon
Endovascular Neuro-intervention Specialist
Best neurosurgeon is a surgical neurologist who treats brain & spine disorders / conditions. Firstly, you should know that the best neurosurgeon is the best brain surgeon & best spine surgeon doctor who operates brain tumors, spinal tumors, traumatic brain and spine injury conditions such as brain hematoma, brain clots and fractures. Secondly, the brain doctor is also one of the best interventional neurologist who can treat various neuro vascular conditions such as  stroke, aneurysms, AV (Arterio-Venous) malformations, hypertensive brain clots or hematoma. Further,  Best neurosurgeon also treats on variety of pediatric neurological conditions, epilepsy disorders and movement disorders such as Parkinson disease and dystonia. Moreover, the best brain doctor is also the one who treats variety of brain infections such as meningitis, brain TB, brain fungal infections (such as black fungus Mucor mycosis) and brain abscess.
In addition, the best Neurosurgeon is also one of the best spine doctor who has solutions for all of your spinal intramedullary tumors and spinal extramedullary tumors such as schwannoma, neurofibroma etc. Similarly, the best spine doctor also gives expert advice on various spine infections, spinal TB (Tuberculosis), vertebral TB (Tuberculosis) or Potts spine ; osteoporosis, osteoporotic vertebral fractures, degenerative spondylotic spinal disorders such as slipped disc, lumbar canal stenosis, spinal vertebral fractures, spondylolisthesis, spondylolysis, spondylitis and also for the chronic pain conditions such as chronic low back pain syndrome and failed back syndrome by both non operative and operative techniques.
Likewise, the best neurosurgeon is the one to give you the best advice on various neuropathic pain disorders and common neurological conditions such as Trigeminal Neuralgia, Hemifacial spasm, Migraine headache, vertigo, seizure disorders, epilepsy and sciatica.
To sum up, Brain and Spinal neurosurgeons have expertise in the treatment of various disorders of the central nervous system, which includes the following subspecialties such as…
Neuro oncology
Cerebro Vascular Neurosurgery
Endoscopic Cranial Surgery
Pediatric Neurosurgery
Epilepsy Surgery
Skull Base Neurosurgery
Spine Surgery
Endoscopic Spine Surgery
Minimal Invasive/ Access Spine Surgery
Spinal Deformity Correction Surgery
Emergency Neurosurgery
Neuro Intensive Care
Peripheral Nerve Neurosurgery
Gamma Knife Radiosurgery
Neuropathic Pain Procedures
Head and Spinal Trauma
Endovascular Neurosurgery
Interventional Neuro radiology
Services - Brain
Professional and affordable
Locations
Visit our specialist at
Dr. Nitin Jagdhane
Professional Society Memberships
Testimonials
Some reviews from Experts Say
I have known Dr. Nitin Jagdhane for almost a year, Since he contacted me as secretary of Kasturba health Society that runs the Institute and expressed his desire to join Mahatma Gandhi Institute of Medical Sciences. I was impressed by the fact that he was very persistent and wanted to join in-spite of the fact that he did not have a separate department of Neurosurgery. He said that he would take it up as a challenge and work towards establishing a full fudged Super Specialty Department of Neurosurgery and serve the rural poor who constitute almost 70% of the OPD attendance of MGIMS, which is India's first Rural Medical College. I appreciated the sprit. He has single handedly established the department at MGIMS and Kasturba hospital, Sewagram and has done more than 100 brain and spine tumors during his tenure. I wish him all the luck.
I Have Known Dr. Nitin Jagdhane as a M.S. General Surgery trainee in my department at B.J medical college, Pune. He is an exceptionally hardworking and dedicated individual. A hard worker with a quick grasp, I always found him to be steady and thoughtful and focused and to the point. He is analytical in his approach, His basic are sound and his aptitude for exploring new avenues is clearly visible. He has a strong academic mind and has shown keen interest in clinical research. His command in English is good and his behaviour with his senior and junior colleagues is very pleasant. As pleasant personality, He is always popular, both among his colleagues as well as mentors. In short, He is a good surgical instrument honed to perfection.
He has worked tirelessly to establish the Neurosurgery department at Mahatma Gandhi Institute of medical Sciences (MGIMS), Sevagram, Which is the first rural hospital in India. He is hard worker of a core degree, devoted to assigned job without any hesitation or bothering for neurosurgery from scratch to the present status for which he had single handedly fought the war & conquered it over all the odds to establish this department. His skill in presenting cases in the national conferences is awfully excellent. He has a very good grasp over theoretical as well as practical aspects of various subspecialties of neurosurgery. He as done almost all the neurosurgical cases including neuro-oncology, Spine, Vascular Neurosurgery, Neuro-endoscopy & neuro-trauma since he has joined ad MGIMS Sevagram. He has proved his competence as an independent consultant beyond doubt. His areas of special interest are completed & minimally invasive spine surgeries & stereotatics & functional neurosurgery. I wish him every success in his personal & professional life & best luck!
His cordial behavior and effective communication skills have enabled him to be good terms with everyone he is working with. He has been dedicated throughout, showing concern for the well-being of patients. Since the time he had joined, he had done variety of neurosurgical cases in the hospital which were almost the first cases to be done in the state if Sikkim such as spinal tumors, brain tumors etc. Central referral hospital is located in the landlocked sub-Himalayan state of Sikkim which is a part of the tertiary care centre in the entire state of Sikkim. Dr. Nitin Jagdhane is having good working ethics and morale to work as member of team. He will be an asset to work with whichever institute he joins. He is one amongst the hardworking, disciplined and sincere consultants in this institute. I extend my highest possible recommendation to him and wish him all the best in his professional and his all future endeavor.
Azam Shaikh
11. May, 2022.
BEST NEUROSURGEON IN MUMBAI
Azhar Shaikh
11. May, 2022.
Best & good surgen
Tatu Gawde
11. May, 2022.
Very good spine surgeon doctor
Shankarlingam Pillai
21. April, 2022.
Best neurosurgeon in Mumbai. Very good headache treatment.
abdullha kamani
21. April, 2022.
Best neurosurgeon in Mumbai
santosh vishwakarma
16. February, 2022.
Good doctor
Ritesh Ritesh vishwakarma
16. February, 2022.
Very good spine doctor